FIREPROOFING
Fireproofing is part of building code requirements, and protects human lives, assets, as well as the building itself.

Fire-ratings, acoustic comfort and safety are critical to each and every construction project. They rely on a powerful combination of the right materials and trade expertise.We are proud to supply the best fireproofing, intumescent coatings, soundproofing, spray foam and insulation materials in Ontario.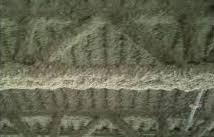 We also have the expertise and certification to ensure they are applied according to the highest quality assurance.

Fibre Fireproofing is a "dry mix", where dry material is mixed with atomized water immediately before applying with a nozzle up to 15 feet above ground. For desired performance of fibre fireproofing, the technician must be well-trained and experienced in its use.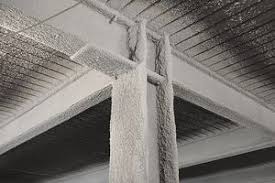 Fibre Fireproofing is applied to decking, steel beams, and columns.

On top of providing fire protection, Fibre Fireproofing has thermal insulation and (acoustic) soundproofing qualities.

The material can help you meet your building's fire rating requirements.

Why choose us:
All job sites are backed by $2 million liability insurance, as well as a 10-year warranty for labour.
All our employees are insured under WSIB.
Our friendly staff and site supervisors will keep you informed every step of the way.
We understand that your site is a very personal place.
We conduct a full cleanup of the job site, leaving you worry-free.
Call upon ITMUSTBEDONE Group to determine if Fibre Fireproofing meets your construction needs.
Please fill in and submit the form bellow and we will contact you within 6 hours.