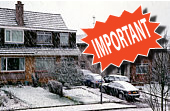 Dear home owners!
Please never leave the Air Duct system of your house not cleaned and not sanitized over Winter!
Warm air, darkness and humidity - are a perfect environment for germs and mildew, which may cause asthmatic or allergic conditions, and the dust only helps them to develop more rapidly.
Regularly cleaned and sanitized Air Duct system – is your family's Health!
If you have any questions please contact us on
+1 416 725-3832
By carrying out Duct Cleaning service you will ensure that you, your family or employee are safe from any potential Allergens that often exist in the air-ducts of your property - it can be absolutely anything from dust, dump, animal fur or debris. Please don't forget to clean your ducts!