IMPORTANT INFORMATION THAT YOU NEED TO KNOW
As of my Duct Cleaning service customer I'd like to share with you some information which will help you to avoid heating troubles and save your money in a winter time.

Within October 2015 when my team made our Duct Cleaning service 3 customers complained that their furnaces stopped working and they spent about $360 - $530 for repair. They asked me if it's the right price. Yes furnace repair (Parts & Labor) – it's costly!
I'd like to inform you about some option and to show you how to avoid of this unexpected expenses.

Usually each new furnace (if it has been installed by certified technician) has 10 years warranty for Parts and 1 year for labor.
But sometime HVAC technicians forget to make all necessary paperwork for a warranty and deliver it to supplier. It happens! That's why you should double-check if your furnace has a warranty or not.
If YES
- you are aware that if there is something wrong with your furnace you will pay for a labor only.
Your Furnace/AC is still on Parts warranty but labor – not. To make sure you are totally secured I'd recommend you to take "Heating/Cooling protection program".
It means you will never have a down time with your HVAC equipment
. And one more thing: don't make any deal with door knocking agents. I can teach you how you can do it. Company, who I'm working for doing Duct Cleaning, will call you and arrange everything by phone. It will cost you additional $10-$12 per month in your Enbridge Gas bill.
If you still don't have Protection Program for you furnace I'd greatly recommend to do it ASAP. It really protects you from unexpected expenses. And remember if your furnace is brake down - repair will be costly!
You should already think about furnace replacement for the brand new.
1. Furnace should be by
Rebate model
. You will get $250 from OPA.
2. Cash Installed price for the brands "Goodman", "York" -
$3300-$3800
– depends on BTU
3. Cash installed price for "Lennox" is
$4300 - $5300
- depends on BTU
4. Rent (it's worry free program) York, Goodman -
$49-$59
per month (in your Enbridge bill)
5. Rent "Lennox"
$75 -$80
per month (in your Enbridge bill)
I can assist you by any option above and you will call directly to the company.
Best Regards
Lenny Kagan
Duct Cleaning Centre
Managing Director
Lkagan@itmustbedone.com
www.itmustbedone.com
416.725-3832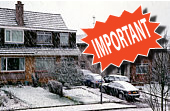 Dear home owners!
Please never leave the Air Duct system of your house not cleaned and not sanitized over Winter!
Warm air, darkness and humidity - are a perfect environment for germs and mildew, which may cause asthmatic or allergic conditions, and the dust only helps them to develop more rapidly.
Regularly cleaned and sanitized Air Duct system – is your family's Health!
If you have any questions please contact us on
+1 416 725-3832
By carrying out Duct Cleaning service you will ensure that you, your family or employee are safe from any potential Allergens that often exist in the air-ducts of your property - it can be absolutely anything from dust, dump, animal fur or debris. Please don't forget to clean your ducts!